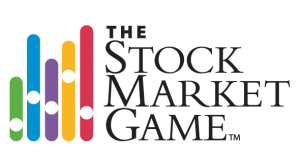 Student teams begin with $100,000 to invest.  As a team, they must make at least three trades based on their research in the investment.   In total, over 1200 teams composed of 4,000 students competed statewide last school year.   Beyond learning the value of investing, students learn teamwork, decision-making and are exposed to potential career opportunities.   This is a great activity for an economics or business class, or a great extracurricular opportunity for a club.
Students may enter in one of the three grade-based divisions:
Elementary (Grades 4-5)
Junior High/Middle School (Grades 6-8)
High School (Grades 9-12)
---

Stock Market Game Dates
2018 Fall Challenge ($25 per team) October 15th – December 21st
2019 Spring Challenge ($25 per team) February 4th – April 12th
2018-2019 Yearlong Challenge (Free, not prized) October 15th – April 12th
---
Thank You to Our Sponsors!