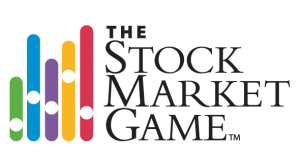 What would you do if you were given $100,000? Would you spend it all at once? Would you think about putting some of it in the bank? We'd like to teach you how to invest it, so you might grow it. Through The Stock Market Game (SMG), you will gain a fundamental understanding of investing and how you might get your money to work for you.
Students may enter in one of the three grade-based divisions:
Elementary (Grades 4-5)
Junior High/Middle School (Grades 6-8)
High School (Grades 9-12)
---

Stock Market Game Dates
2018 Spring Challenge ($25 per team) February 5th – April 13th
2017-2018 Yearlong Challenge (Free) October 16th – April 13th
---
Thank You to Our Sponsors!