Annual Get Your Students Pumped Up for Personal Finance & Economics!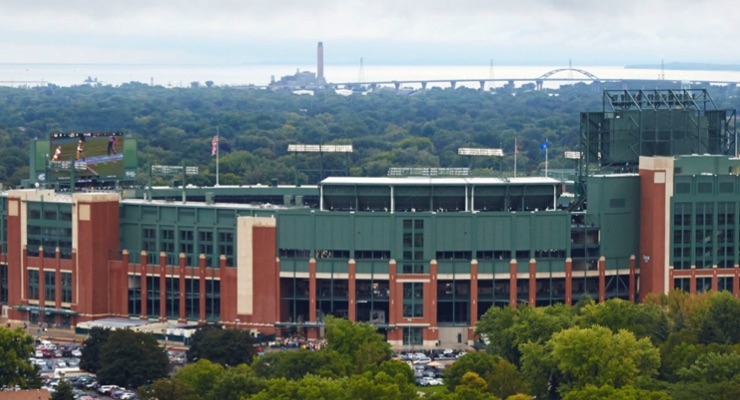 This one day conference held on Friday, October 23rd within the iconic Lambeau Field Atrium is geared toward K-12 educators and financial coaches looking to enhance their knowledge and skills in educating individuals in personal finance and economics. With the introduction of new educational standards in economics and personal finance this is the year to be in Green Bay! Last year, attendees gave the overall conference experience an almost perfect rating of 4.8 out of 5.0! Highlights of the day include:
Appearance by Green Bay Packers President and Honorary EconomicsWisconsin Board Member, Mark Murphy.
The presentation of the EconomicsWisconsin Excellence in Teaching Award for Economics and Personal Finance.
We are proud to again partner with the Wisconsin Department of Financial Institutions and the Governor's Financial Literacy Council on this annual conference.
Save $30 by registering before July 31st: Sign me up!
Join our educator e-news and get the latest opportunities and classroom ideas we offer via email every month.
Seeking Presenters
We are seeking presentation proposals with unique lesson plans that increase student engagement and highlight key aspects of the Wisconsin educational standards for economics and personal finance. We are looking for proposals that give attendees tools and ideas they can easily put into practice. We welcome proposals that supplement interactive tools like the "Stock Market Game" with classroom lessons to teach economics, personal finance and wealth creation. Presenters are welcome from a variety of backgrounds who focus on economics and personal finance education: K-12 educators of all subjects, university faculty, financial professionals, financial coaches, community organizations and state agencies. Submissions will be accepted through July 15th for our October Conference. Submit a Presentation Proposal
Our sponsors and partners are key to making this conference possible. We thank them for their support of educators statewide.