EconomicsWisconsin and its academic partners from major universities offer a variety of professional development opportunities to assist teachers to inform and educate students on economic concepts in a fun, interactive and thought-provoking way. We strive to give teachers resources, activities and actionable strategies to use in the classroom.
---
---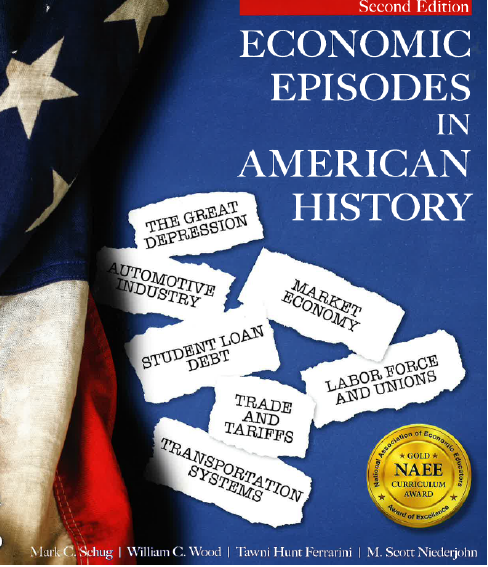 We welcome back on Saturday, March 13th, long-time contributors and recipients of lifetime achievement award, Mark Schug and Scott Niederjohn with their co-authors, Tawni Ferrarini and William Wood to explore economic episodes in American history.
This virtual teacher workshop will demonstrate how teachers can incorporate economics into their American History curriculum. The Economic Episodes in American History supplement will highlight various moments in American history including the causes of the War of Independence, the creation of U.S. Constitution and our financial system. The virtual workshop will present a mix of presentation, small group discussion and a teacher panel on how to incorporate the lessons into your teaching. Don't miss this opportunity to provide critical insights to your students on the economic underpinnings of our history.
Participants will receive 20 complimentary classroom copies of the Economic Episodes in American History, Second Edition textbook to be shipped following the program. Each attendee will receive an initial copy at the workshop.
All eligible participants will receive an Amazon gift card for $150 upon completion of the seminar. Attendees must attend the full sessions and complete an evaluation before receiving the gift card.
About the Book: Economic Episodes in American History, recipient of the prestigious Gold Curriculum Award from the National Association of Economic Educators, integrates an economic perspective within U.S. History. This innovative and unique textbook supplement for high schools provides a more complete understanding of U.S. history and the role economics has played, and continues to play, in shaping the American story. It is organized around the key events and eras of American history. Most importantly, no previous course in economics is required. Economic Episodes in American History provides a non-quantitative understanding of economic principles, and uses those principles to analyze the behaviors of individuals, businesses and government, for a deeper and richer understanding of American history, while also providing an effective and easy to understand introduction to economics. Each chapter can be taught independently, and in the sequence that best aligns with your U.S. History curriculum. No history of America, and no engaged citizen, is complete without an economic perspective. organized around the key events and issues of American history.
About Our Presenters: M. Scott Niederjohn is Senior Vice President for Economic Development and the Charlotte and Walter Kohler Professor of Economics at Lakeland University in Sheboygan, Wisconsin. Professor Niederjohn is also the Director of the Office for the Advancement of Free Enterprise Education (OAFEE). Dr. Niederjohn holds undergraduate and master's degrees from Marquette University and a Ph.D. in economics from the University of Wisconsin–Milwaukee. Professor Niederjohn's research is concentrated in the areas of economic education, public policy analysis, and applied microeconomics. He serves on the Governor's Council for Financial Literacy and has received the Governor's Financial Literacy Award multiple times.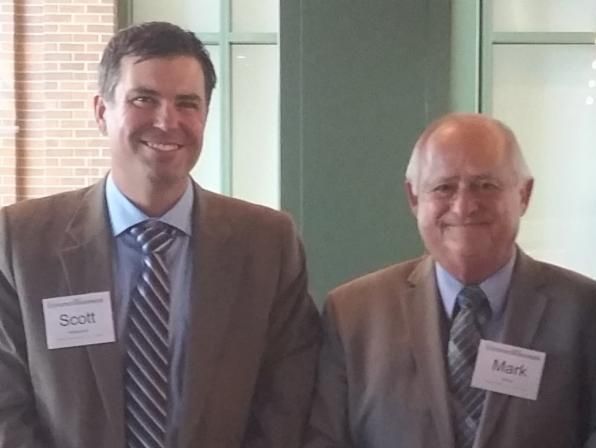 Mark C. Schug is Professor Emeritus at the University of Wisconsin Milwaukee and Senior Program Advisor to the Lakeland University Office for the Advancement of Free Enterprise Education. Professor Schug taught for 36 years at the middle school, high school, and university levels. A widely-recognized scholar, he has written and edited over 230 articles, books, and national curriculum materials. Professor Schug has spoken to local, state, and national groups throughout the United States and in 11
other countries. He has been the guest co-editor of 11 issues of Social Education, the flagship journal of the National Council for the Social Studies.
Tawni H. Ferrarini is the Robert W. Plaster Professor of Economic Education at Lindenwood University in Saint Charles, Missouri. She is National Association of Economic Educators' 2020 Patricia Elder International Economic Educator. Other accolades include: the inaugural recipient of the NAEE's Abbejean Kehler Award, 2009 Michigan, Economic Educator of the Year Award, and a 2009 Distinguished Faculty at Northern Michigan. University. Professor Ferrarini has written curriculum materials for the Council on Economic Education and EconEdLink. She specializes in the use of technology in the classroom and the integration of economics and American history. Professor Ferrarini publishes in economic education, technology, and education journals and has authored several books. She earned her doctorate in economics from Washington University.
William Wood is Professor of Economics and Director of the Center for Economic Education at James Madison University. Dr. Wood received his Ph.D. in economics from the University of Virginia in 1980 and has held faculty positions at Vanderbilt University, the University of Virginia and at Bridgewater College. Dr. Wood was the recipient of teaching awards at the University of Virginia and at James Madison University, where he was the 2001-2002 Distinguished Teacher in the College of Business. He was recognized in 2002 as an inaugural winner of the Southern Economic
Association's Kenneth G. Elzinga Distinguished Teaching Award.
Professor Wood has been named to the Great Teachers Series of the Gus A. Stavros Center for the Advancement of Free Enterprise and Economic Education at Florida State University. Dr. Wood has authored five books, more than 40 scholarly articles, and national economic education materials for school and adult audience.
Economics & Personal Finance Free Webinars
This is a non-academic credit bearing course and does not qualify for official Wisconsin Continuing Education Units (CEU). Professional Development credit requirements vary by state, and it is the responsibility of the attendee to confirm with their state what qualifies for licensure. A Certificate of Attendance is offered to those who make a request following the program.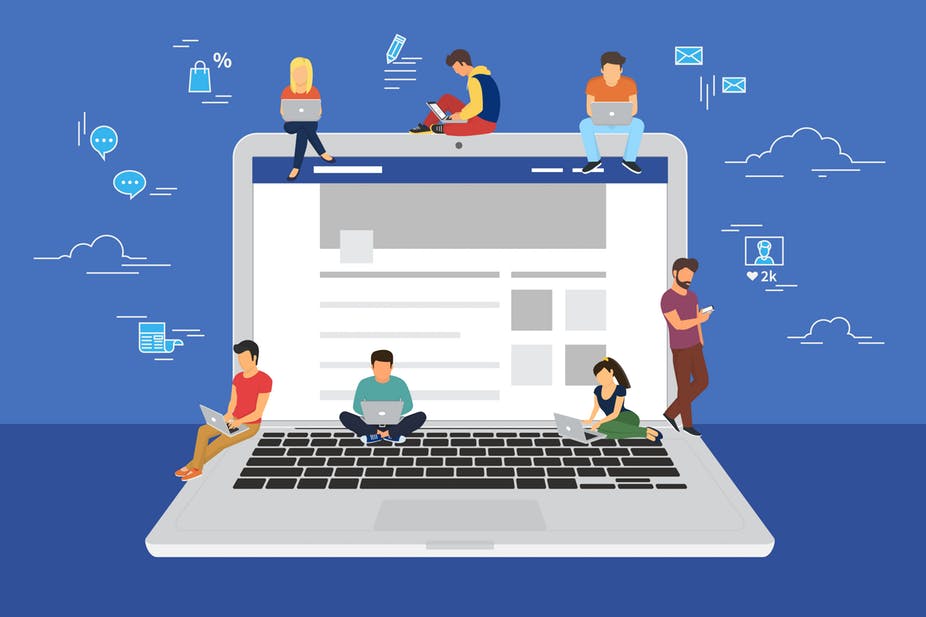 Through the Council for Economic Education, we regularly offer thoughtful and useful webinars throughout the year for your professional development taught by experienced educators and university faculty to apply economics thinking to a variety of social studies subjects and expert personal finance education. Watch them live or later on your own schedule. See a listing of our upcoming webinars.
---
Economics Educator Forum
Annual workshop in February/March providing focused professional development on teaching economics with lesson plans, curriculum and a deeper dive into concepts with educators committed to learning more about economics, our economy and its impact on our society. This annual event is held in the Milwaukee/Waukesha area.