EconomicsWisconsin and its academic partners from major universities offer a variety of professional development opportunities to assist teachers to inform and educate students on economic concepts in a fun, interactive and thought-provoking way. We strive to give teachers resources, activities and actionable strategies to use in the classroom.
---
---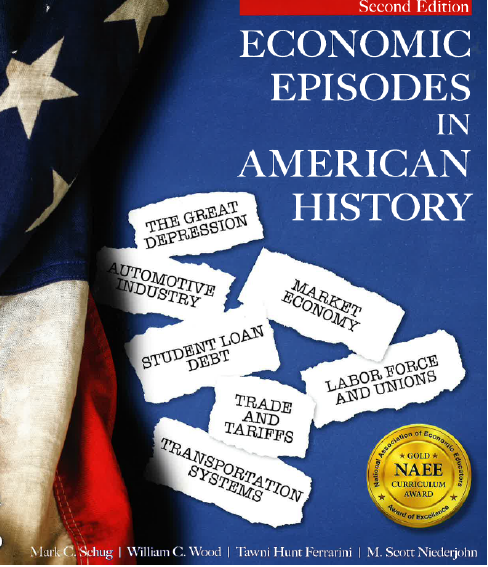 The Teaching Economics in American History (TEAH) workshop will be held on Saturday, February 19, 2022. The workshop is designed to strengthen the historical understanding of young people by providing their teachers with a stronger knowledge of economic events in our history. This dynamic, interactive workshop is aimed at American history, economics and civics teachers at the middle and high school level. This comprehensive program provides from Wisconsin and the Midwest the instructional tools needed to bring the economic way of thinking to light in a historical context.
Your registration fee of $30 will be refunded to you if you attend the full day workshop.  You will also receive 20 FREE textbooks (mailed to the address on your registration) and a $100 Amazon gift card for attending the event!
We hope you join us for this very popular workshop. Registration fill up fast so act now and sign up today!
About the Book: Economic Episodes in American History, recipient of the prestigious Gold Curriculum Award from the National Association of Economic Educators, integrates an economic perspective within U.S. History. This innovative and unique textbook supplement for high schools provides a more complete understanding of U.S. history and the role economics has played, and continues to play, in shaping the American story. It is organized around the key events and eras of American history. Most importantly, no previous course in economics is required. Economic Episodes in American History provides a non-quantitative understanding of economic principles, and uses those principles to analyze the behaviors of individuals, businesses and government, for a deeper and richer understanding of American history, while also providing an effective and easy to understand introduction to economics. Each chapter can be taught independently, and in the sequence that best aligns with your U.S. History curriculum. No history of America, and no engaged citizen, is complete without an economic perspective. organized around the key events and issues of American history.
About Our Presenters: M. Scott Niederjohn is Senior Vice President for Economic Development and the Charlotte and Walter Kohler Professor of Economics at Lakeland University in Sheboygan, Wisconsin. Professor Niederjohn is also the Director of the Office for the Advancement of Free Enterprise Education (OAFEE). Dr. Niederjohn holds undergraduate and master's degrees from Marquette University and a Ph.D. in economics from the University of Wisconsin–Milwaukee. Professor Niederjohn's research is concentrated in the areas of economic education, public policy analysis, and applied microeconomics. He serves on the Governor's Council for Financial Literacy and has received the Governor's Financial Literacy Award multiple times.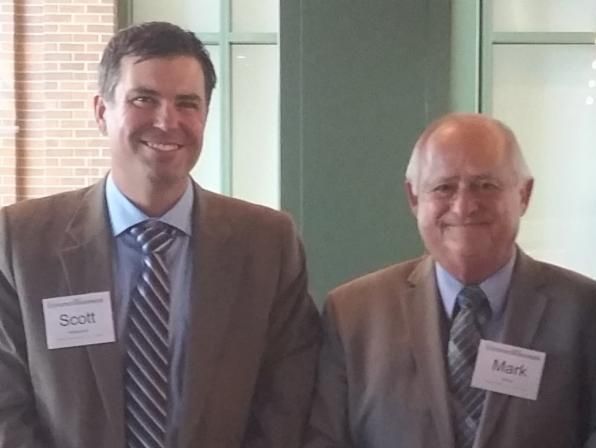 Mark C. Schug is Professor Emeritus at the University of Wisconsin Milwaukee and Senior Program Advisor to the Lakeland University Office for the Advancement of Free Enterprise Education. Professor Schug taught for 36 years at the middle school, high school, and university levels. A widely-recognized scholar, he has written and edited over 230 articles, books, and national curriculum materials. Professor Schug has spoken to local, state, and national groups throughout the United States and in 11
other countries. He has been the guest co-editor of 11 issues of Social Education, the flagship journal of the National Council for the Social Studies.
Economics For Opinion Leaders Seminar—Teachers
The Economics for Opinion Leaders (EFOL) program is a series of two-day, face-to-face seminars on free-market economics for Wisconsin opinion leaders – teachers. It will be held on July 14 & 15, 2022 at Lambeau Field. The goal is to increase understanding of free enterprise and enable teachers to responsibly share that knowledge with the students they serve.  
Economics & Personal Finance Free Webinars
This is a non-academic credit bearing course and does not qualify for official Wisconsin Continuing Education Units (CEU). Professional Development credit requirements vary by state, and it is the responsibility of the attendee to confirm with their state what qualifies for licensure. A Certificate of Attendance is offered to those who make a request following the program.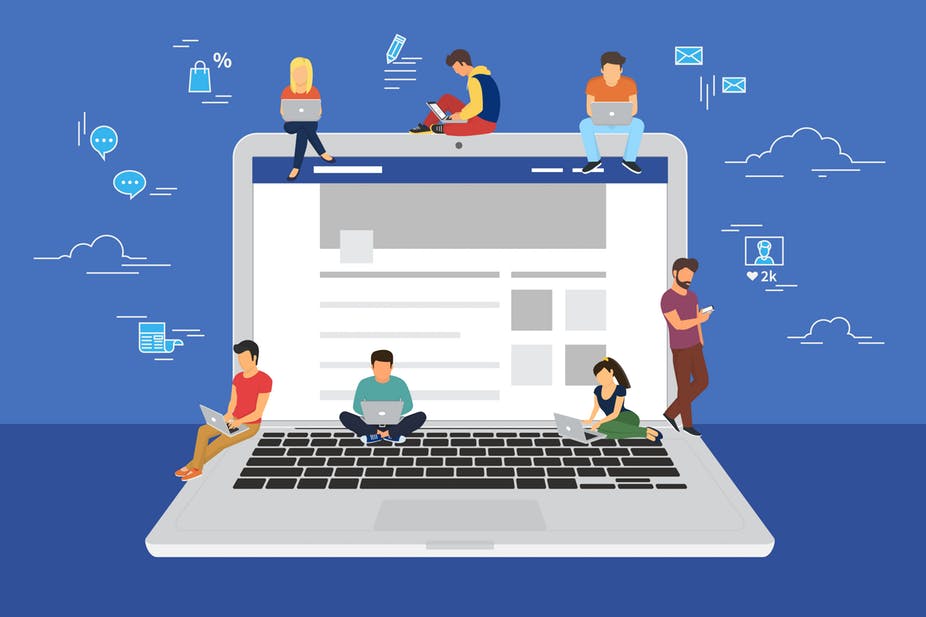 Through the Council for Economic Education, we regularly offer thoughtful and useful webinars throughout the year for your professional development taught by experienced educators and university faculty to apply economics thinking to a variety of social studies subjects and expert personal finance education. Watch them live or later on your own schedule. See a listing of our upcoming webinars.
---