Educator Training & Webinars 

Along with the Stock Market Game, we offer an educator training workshop. Our workshop on the Stock Market Game focuses on learning the basics of stocks, bonds, and mutual funds as well as running through the basic functions of the interface.
Online Teacher training and support materials of the Stock Market Game learn its features, lesson plans and impact.
---
Learn At Your Own Pace
New to the Stock Market Game or looking for a refresher course? Learn the basics of the Stock Market Game on your own time.  Check out these fun and usable YouTube presentations on the Stock Market Game.    For virtual and home school students, special lessons are also available.
---
Weekly Stock Market Game Webinars
Our partnership with SIFMA Stock Market Game includes weekly webinars that can help any educator to advance the opportunities for learning in their classroom.  Looking ahead at the semester?  Looking for new ways to explain and integrate the game into your classroom lessons?  Click on the PDF for this 10 week planning calendar: 10 Week Pacing Calendar
Get the most out of the Stock Market Game for your students.  From January-April take part in weekly webinars, learning the basic rules of the Stock Market Game, tips on how to research a company and even analyze a portfolio and much more.   
Teacher Support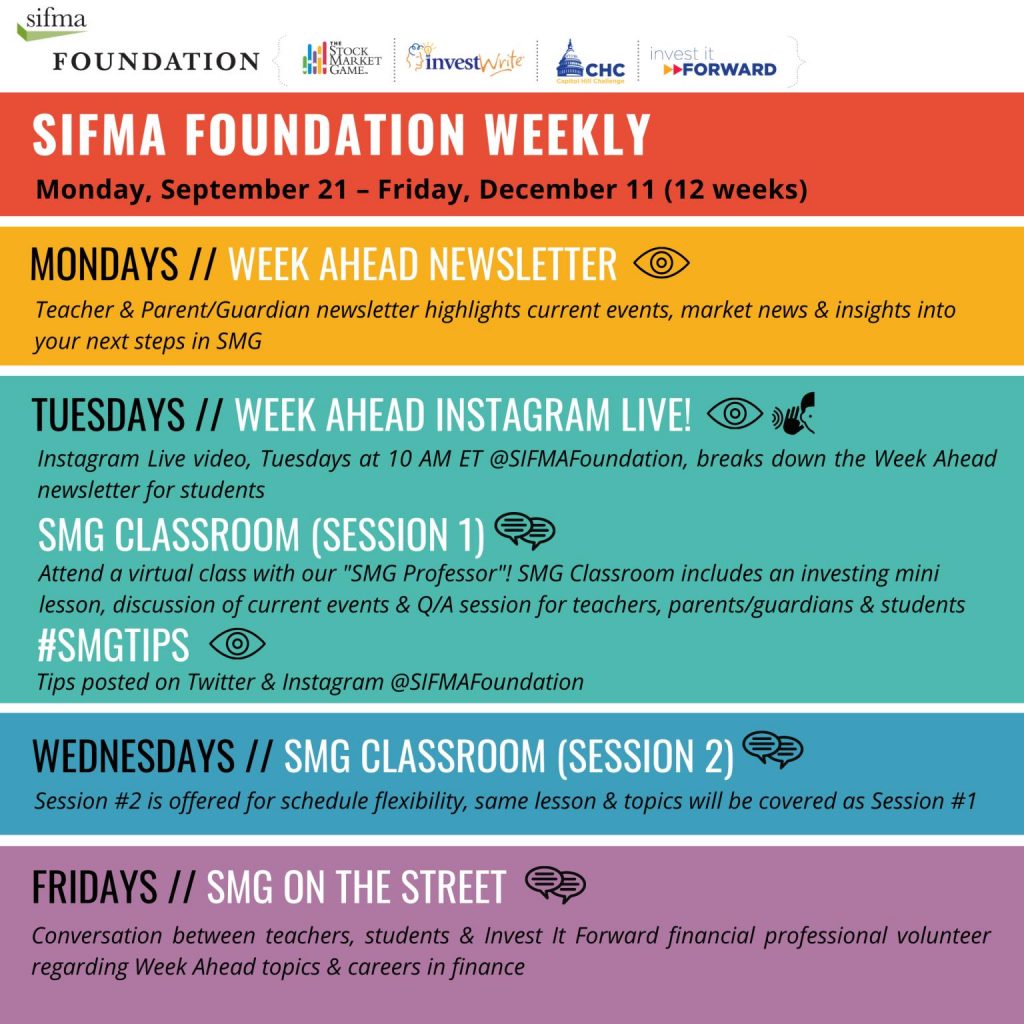 The Stock Market Game is made possible by our partnership with the SIFMA Foundation & SIFMA Member Firms